Discovering Nature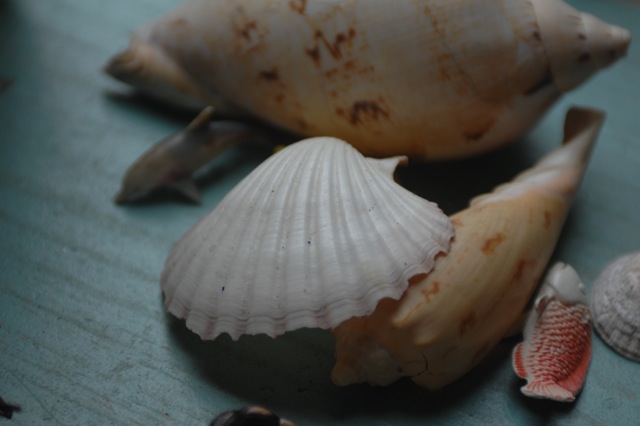 I love this time of year!
There is such a lovely warmth and light to drag us outside and to come and 'discover'.

At our place, my children are hard core nature fossickers, playing in the creek and streams, beach combing and in general just collecting. Our kitchen table is awash with bowls of these found treasures, and at least once a day they are tipped out, re discovered and put back in again. So many bugs and insects hatching, flowers blooming.  Ants are rife but it's nice just to watch and follow their busy little habits. It truly is like everything is waking up and having a good long stretch, getting ready for the warmer months to come.
At preschool last week, I saw the kids collecting dried leaves and doodling colourful patterns on them, then threading them on string to make a lovely mandala. Some became textured outlines when coloured over with crayon, some all sparkly with glitter. One I was told was a bookmark for 'Nanny'. Clover flowers became daisy chains. Pebbles were turned in to wobbling towers. Fallen sticks and string were fishing rods.

So simple, so sweet – what a great way to find our kids playing and creating. How lucky are we?!

Written by Renee Beck
Renee lives locally and has been an active part of the Mt Warning Community Preschool community and committee for the last 5 years.
"There were so many things that were 'just right' for my family here, right from day one. The whole feel of the preschool was appealing – an all encompassing experience for our children. With the amazing outdoor playing area, a big focus on our natural world, fun physical activity, great arts and craft and so much encouragement for the kids to get their hands dirty and have a go. The staff too are like family, so caring and nurturing and full of want to contribute positively in our children's lives. I really do just love it – I want to stay all day and be a pre-schooler too! I am really proud to be a part of and to support MWCP, and look forward to doing so for many more years to come."