Our Preschool
The Mt Warning Community Preschool program caters for children aged from 3 to 5 years.
From a family run playgroup at a community hall on Mt Warning Rd were incorporated in 1985, with families building our preschool in Glenock Rd, opening in 1992. Pauline, our past director and early childhood teacher, had been with the Preschool since 1987, transitioning the role to Ness Bryant in 2022.
Greg and Amy have been educators at our preschool for a collective near three decades! Kaye, our previous admin nearly 25 years . We had the amazing pleasure of having Jessica Bohan Jensen working with our preschool for 8 years, who remembers riding the same trikes that still bring delight for the children! Clea, who started in 2022, attended the original playgroup and did her practical for her certificate in childcare here, as did Jess, Amy and Greg.
Amy, Clea and Greg's children all were playgroup and preschoolers here. Ness has worked at the preschool since 2018, with her own children attending from 2015. She still remberes the amazing feeling of belonging to the community at playgroup.
Sharnah and Janice joined us in 2022, bringing incredible experience, insight and love of early childhood education with them.
As a community-based preschool it is operated as a not-for-profit service, which means any profits are re invested in the service to the benefit of community members.
Whilst the preschool employs an early childhood teacher and early childhood educators, the service is managed by a voluntary committee comprising families and community members who are elected to their positions each year and who are responsible for all major legal, financial, employment, planning and policy making decisions.
---
Mt Warning Community Preschool Founding Members
Carl Palmer
Joanna Gardner
Pauline Hurcombe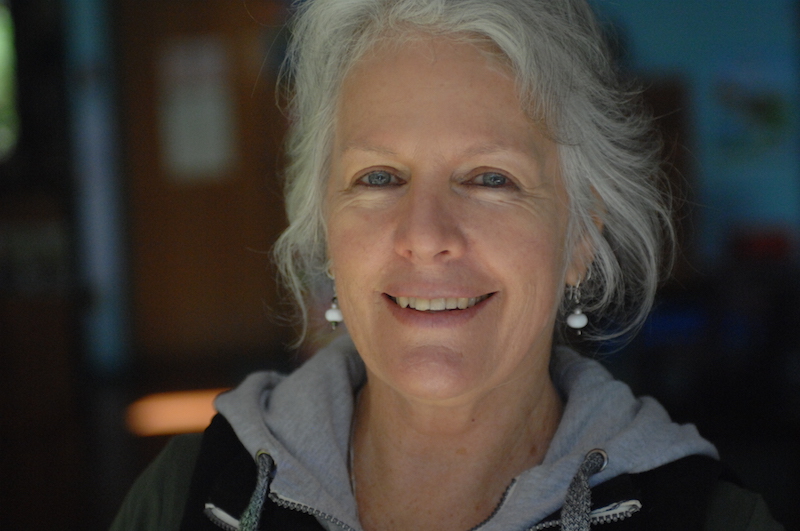 ---
Our Staff
The Mt Warning Community Preschool education team boasts decades of service as well as 'second generation' teaching members.
Ness Bryant –
Director/Nominated Supervisor and Early Childhood Teacher
Educational Leader
The things that nurture my happiness -my children, natural spaces (especially the ocean), animals and creative education. I am passionate in advocating for the right that all children experience a joyful holistic and collaborative education.
I received my Diploma of Children Services through ECTARC, QLD and I am currently studying my Bachelor of Education through University of New England.
My own two children and myself blossomed from being a part of the Mt Warning Preschool community. I believe this preschool to be the personification of what the Early Years Learning Framework is in practice.
I love the sense of community and joy at this preschool and now being and educator here – I am ecstatic!
---
Greg Arthur –
Educator
"BE IN THE HERE & NOW"
Greg has been an educator at Mt Warning Community Preschool since 2006.
Greg holds a Certificate III in Early Childhood Education, studying at Ace, Murwillumbah. He also holds a Diploma of Fine Arts achieved at Alexander Makie School of Art, Sydney.

Greg's daughter attended Mt Warning Community Preschool in 2001 through our Playgroup where his passion for childhood education was ignited. His focus is passing on skills to young children and through this making a positive difference in their lives.
His interests outside of preschool are music (he's in a band), riding his Motor Cycle, obeying his wife of 24 years, gardening in his property and spending time with friends and family.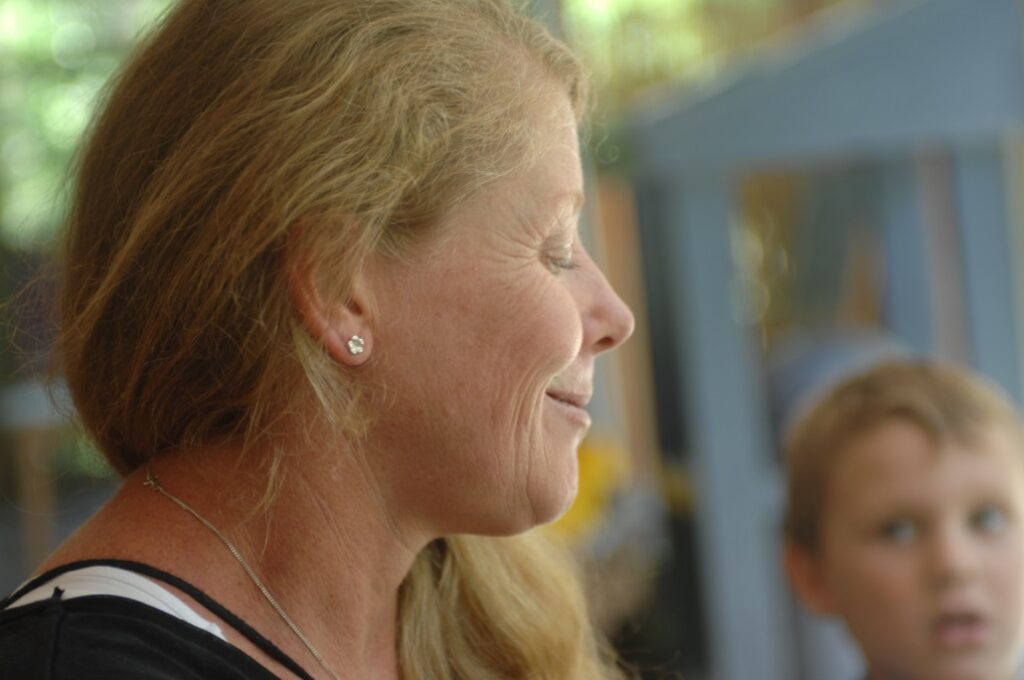 Amy Carroll –
Educator and Playgroup Facilitator
Amy moved to the beautiful mountains of Uki more than twenty years ago with her husband.

"We bought some land, built a house and had three lovely children. I'd long had an interest in Early Childhood education and my experience of the time my children spent at Mt Warning Community Preschool encouraged me to gain qualifications and join the amazing team here."
Amy holds a degree in Illustration and loves to paint in her spare time, particularly botanical work of local fauna and flora. She also loves singing, musical theatre, cooking and growing her own herbs and vegetables.

"I enjoy sharing the natural world with the children at Preschool."
Jessica Bohan Jensen
Educator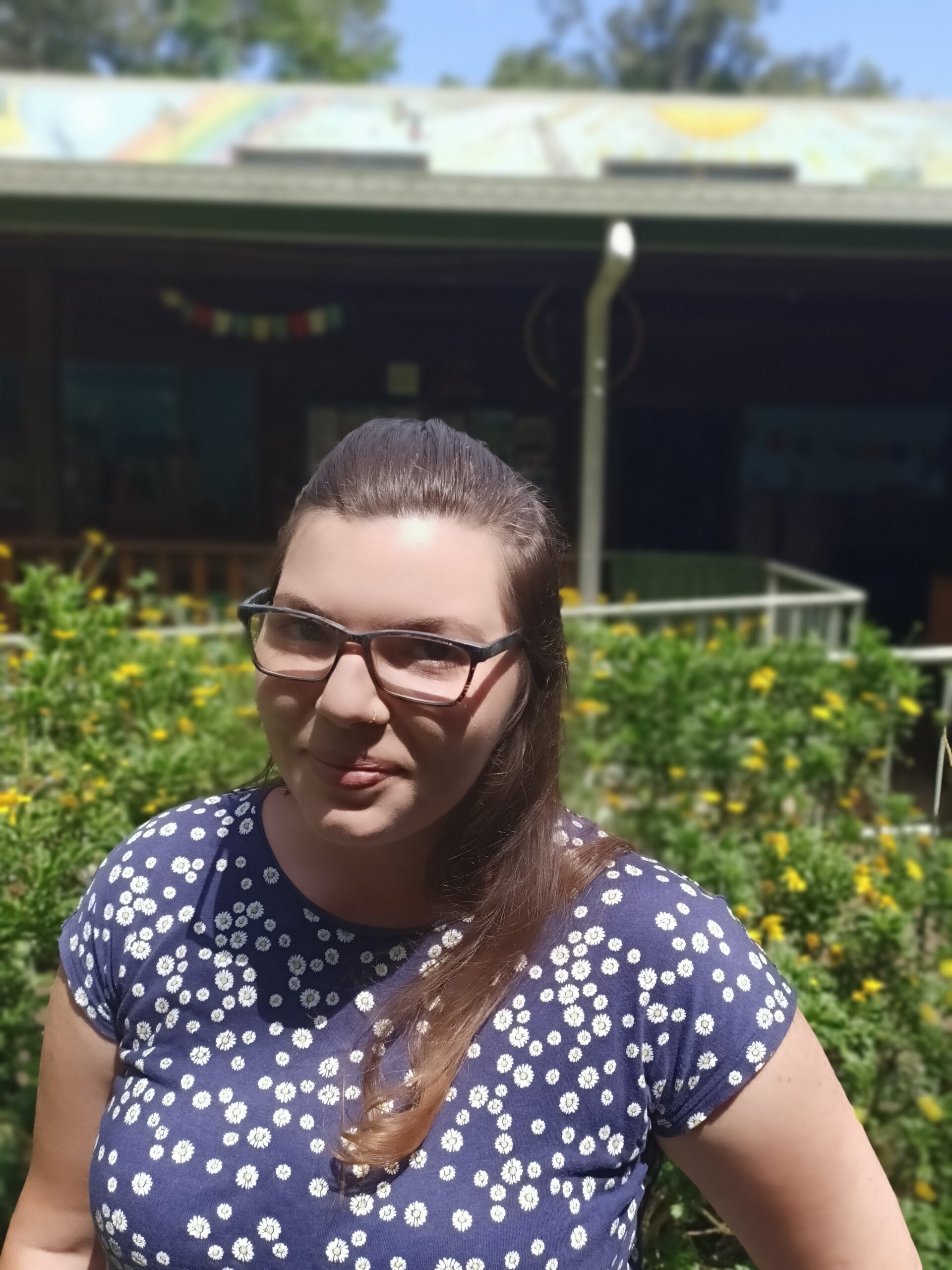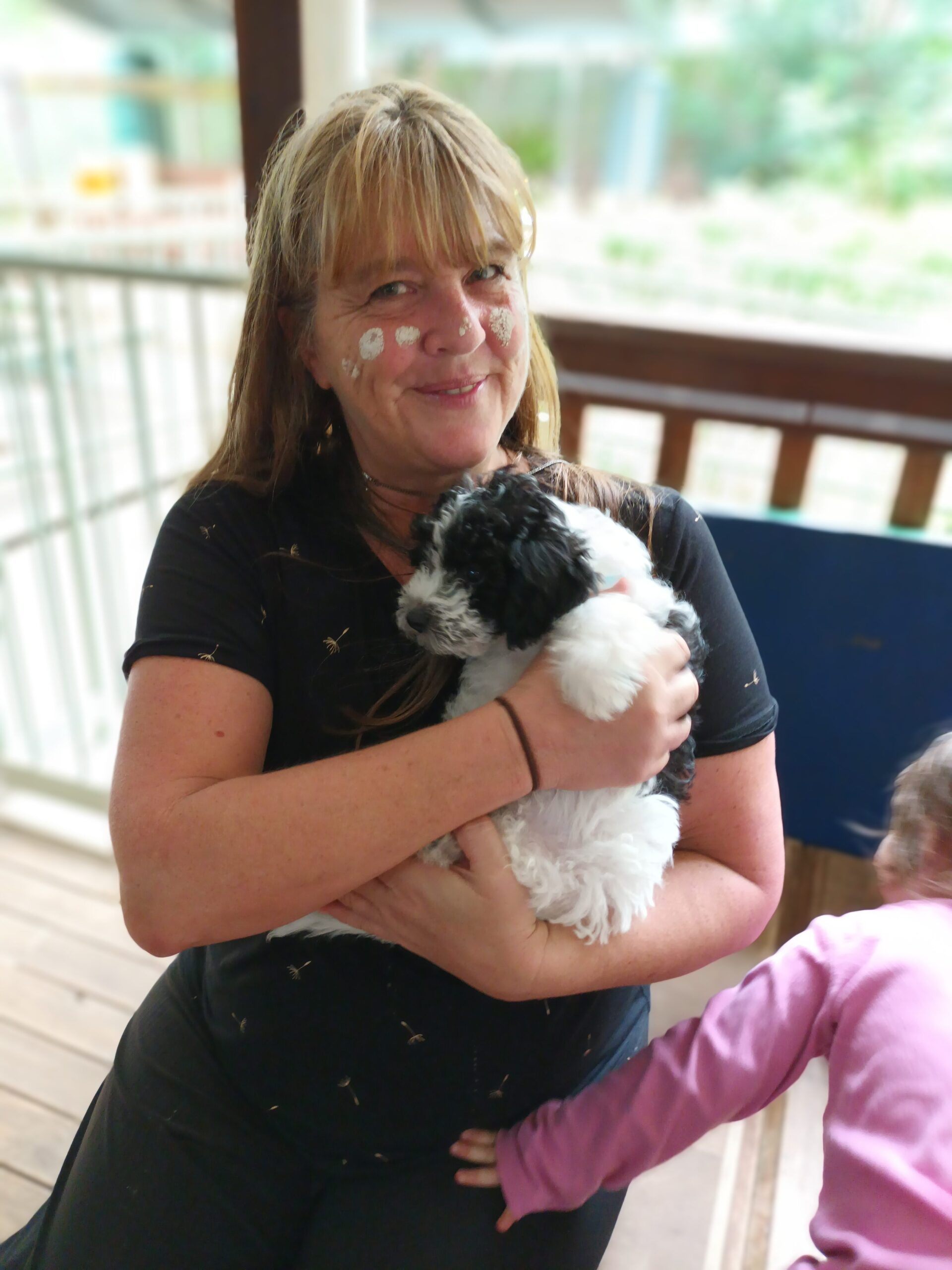 Educator
I enthusiastically join the Mt Warning Community Preschool. I have over 25 years experience with preschoolers in many capacities: A Playgroup Facilitator, Nanny and Child Care Educator. I have a deep understanding and insight into a child's world. I embrace child led play and gently guide children on extending their play and ideas. I encourage outdoor and imaginative play and look forward to supporting our local families. I'm so excited to be a part of this village helping to raise your child.
Clea Teal-
Educator
Having been an Early Childhood Educator since 2003, I have achieved great satisfaction and enjoyment from my continuing working life surrounded by children, where I have worked in both very large, long day care centres and a range of small independent Centres. I have gained amazing insight into how children Think, Learn and Grow. My experiences have shaped my ever-developing pedagogical viewpoints.
I have a huge passion for creative play, and I am an advocate for child focused, holistic learning.
I thrive on watching and being a part of children creating meaningful relationships within their learning environment, based on connection, personal integrity, trust, and resilience.
I believe children's curiosity and learning is encouraged by participating in their world to stimulate their enthusiasm as life-long learners.
Creating a space where children are comfortable to learn creatively and feel supported to explore and experiment in a range of way is integral to brain development in all aspects of a child's sense of self, and I'm so excited to be part of their world.
I started my learning journey as a child at Mount Warning Preschool and I'm proud to be a born and bred local girl, who has found her place in the world and come full circle.
Sharnah Bowen- Inclusion Support Worker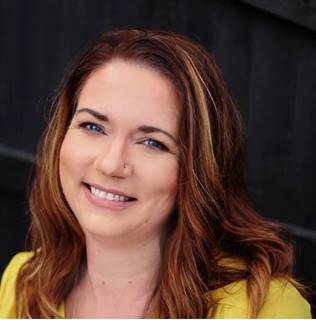 Amy Rosser
– Administrative and Public Officer
Amy is so happy and grateful to be a part of this wonderful and nurturing environment at Mt Warning Preschool. Amy comes to us with a strong background in admin and accounting from various professional industries throughout her career and is a mother to 2 wonderful children. Amy is down to earth, approachable and only to happy to assist in any way. She fully supports the core values of the Preschool and adores the children, the educators and community, as a whole.
The Committee
Mt Warning Community Preschool was built by local community members and continues to grow in this way. We are always keen to have new visions and voices on our community committee.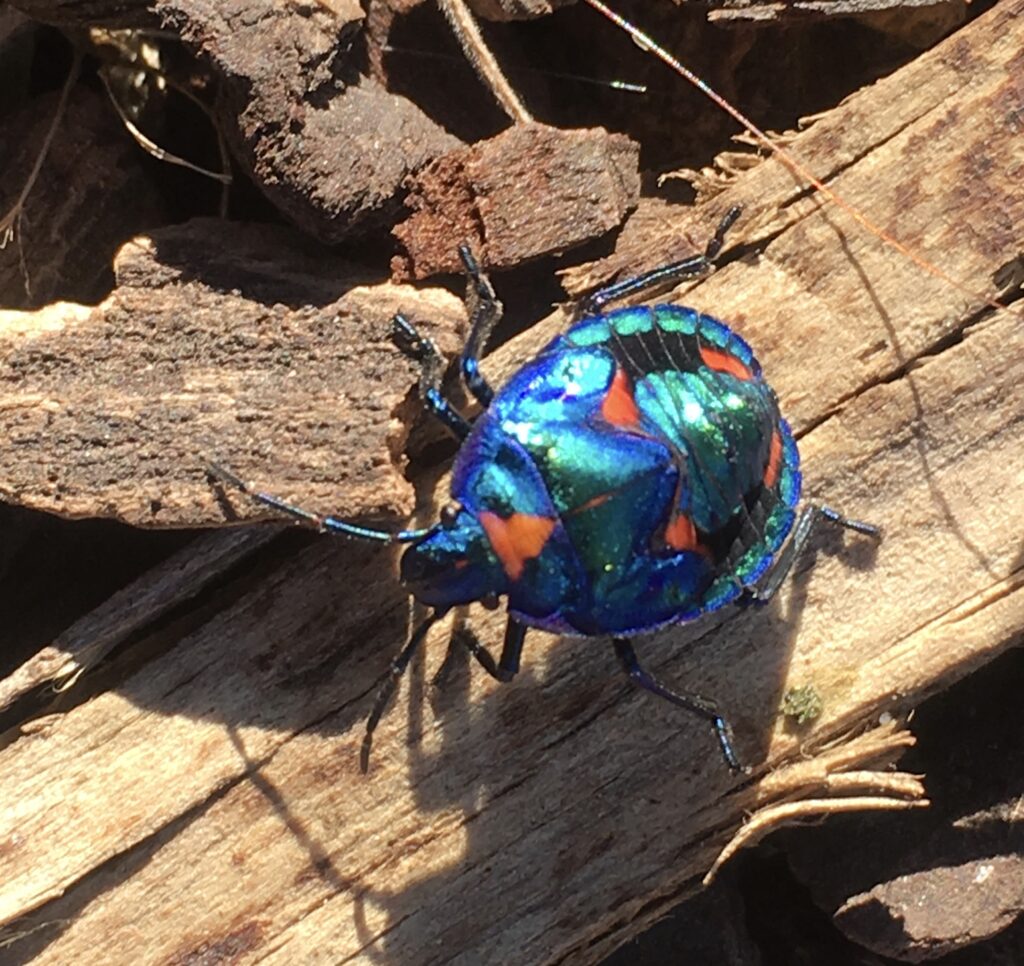 Frances Beckerleg-
President
'There is such a lovely community at our wonderful little preschool. I joined the committee because I wanted to become more involved with it and help out where I could.'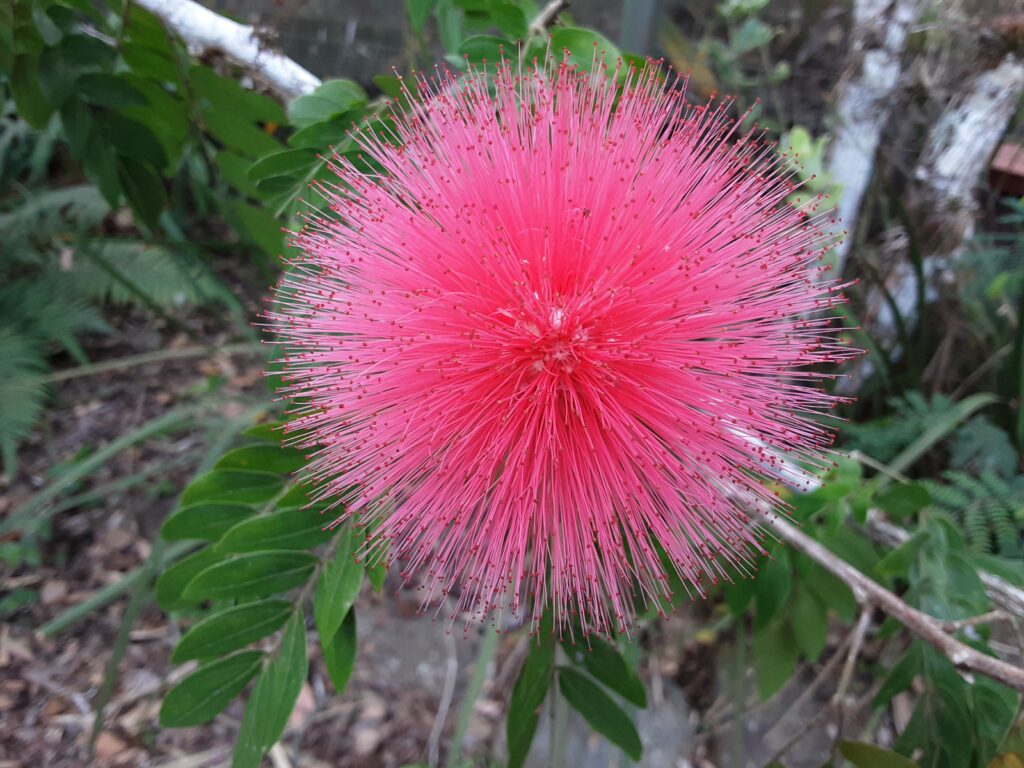 Renee Krueger-
Vice President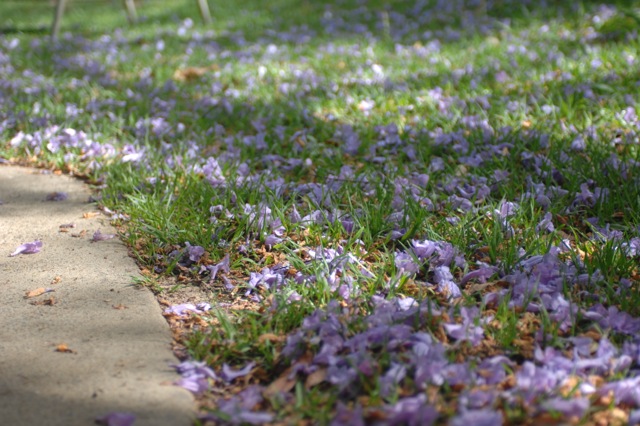 Atma Krueger- Committee Member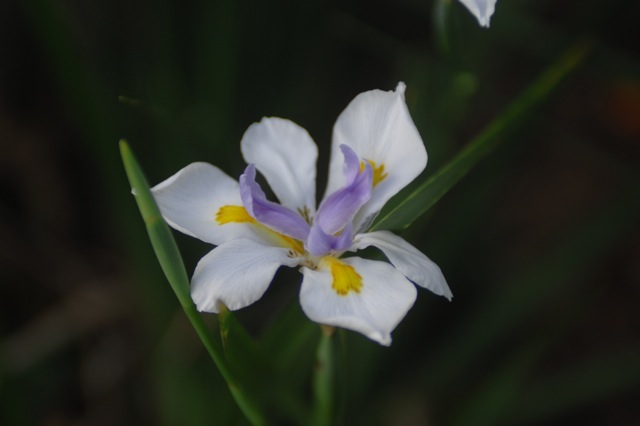 Bel Noonan- Secretary
Cassie Dow- Committee member
Kristy & John Papageorgiou-Committee members
---
Work Experience
Work experience opportunities are available at Mt Warning Community Preschool.
Please make your further enquiries to our preschool Director,
Ness Bryant at mtwarningpreschool@gmail.com
---
Immunisation Requirements
Since January 2018, all children attending Early Childhood Education and Care services in NSW must be either fully immunised (this does not include Covid 19 vaccinations), or have a medical exemption signed by an approved medical practitioner, or started a medically recognised catch up schedule. This was mandated by the NSW Government and enforced by the Department of Education- Early Childhood. Please refer to our Immunisation Policy 2E and the Public Health Act 2010 (amd. 2018).